About Kunsman Siding & Construction...
A Lehigh Valley Roofing and Siding Expert
Kevin Kunsman has carried on the family tradition of providing the Lehigh Valley with expert quality craftsmanship and customer loyalty for all their home improvement needs. Kunsman provides the highest quality in materials and tons of custom finishes, materials and designs.
Kevin Kunsman — 3rd Generation Roofing Specialist.

Since he was 12 years old, Kevin has been around the roofing business. Kevin attended Bethlehem Area Vo-Tech school in high school for carpentry. From there he went to Penn State Tech school and graduated with high honors with a degree in carpentry. Kevin's extended schooling and education allow him to keep current with all trends, certifications and procedures within his industry. He still works on every site to make sure everything is done to his standards.

An expert team of professional craftsman.

So, there is no job that is too big or one that is too small. We have a large assortment of professional equipment, including equipment for flat roofs, repairs, tear offs, light commercial buildings and residential jobs.

Locally raised and respected in the Lehigh Valley community.

Kunsman Siding & Construction Company is frequently acknowledged and honored for its steadfast integrity and second-to-none reliability.
OUR VALUES
Taking pride in what we do
There is a different mentality when you carry on your family name in business, that is what drives Kevin Kunsman to maintain the same level of professionalism and quality of service his grandfather stived to offer since 1957. The same pride is seen in how Kevin runs the business today, pushing it further by having studied coursework on the subjects of roofing, siding and construction in today's market place. Kevin's extended schooling and education allow him to keep current with all trends, certifications and procedures within his industry.
Keeping up with industry trends and new products

Educating the expert team in safety and handling procedures

Treating Each customer with integrity and professionalism

Offering innovative and cost effective ideas on every job
read more
What to expect on our first visit
On our first visit you can expect us to thoroughly listen to your plans and concerns. In turn we will come up with a cost effective plan to help you achieve your goals. When you turn to us, you can expect quality recommendations in how we would approach your project. We will also do an inspection of the area to be worked on. Any issues or reservations are brought up early in the process. Once a plan is agreed upon, a contract is drawn and agreed to including cost, schedule and material particulars such as color, finish, etc.
On the agreed upon start date, all permits in hand, we commence work. We arrive on time and keep a clean working environment.
As the project progresses, we touch base with the home owner to make sure the project is meeting their expectations.

As we finish the project we are careful to keep on spec and on budget.

Upon completion of the project, the working environment is cleaned thoroughly of nails, scraps and debris to leave a beautiful finished project behind.
read more
What we can offer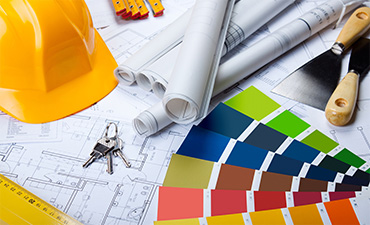 Color, Finish and Material selection
We offer an unlimited selection of colors and finishes and only use the top industry preferred products to ensure long lasting durability and sustainability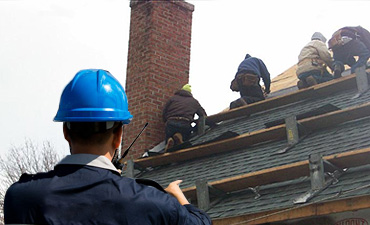 On site Supervisor
Every project we do has an on site supervisor that maintains safety, schedule and any issues that may arise during the work day.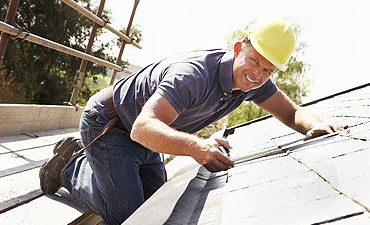 Fully insured
We are fully insured to be in any residential or commercial work site. Any work permits are obtained by Kunsman Siding & Construction before the project commences. We also work with your home insurance company if need be.